Katashi Umikoa

Grassroots


Posts

: 10


Reputation

: 0


Join date

: 2018-04-19


Age

: 39


Location

: Georgia, USA

on Wed May 16, 2018 6:34 pm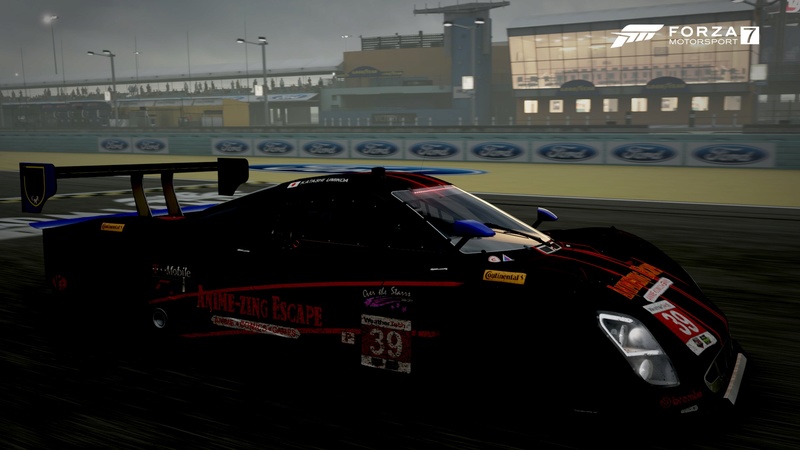 We are just 5 days away from the last race of the Prototype Challenge series @ Homestead Miami Speedway in sunny Miami Florida. As the series draws to a close, we have seen  all of the drivers competing for a podium finish to the championship season out on the track putting all their collective knowledge to use from the past four races of the season.
Throughout the season the Chevrolet Daytona Prototype cars have struggled to keep up with the dominant Fords, but this track may hold the keys to a strong finish for all of them.  Several of the Chevrolets are running times in the high 1 minute 7 second brackets. This proves to be quite the challenge for the Fords if they want to secure a solid win. 
Katashi Umikoa of Constant Motion Racing is currently on the track and he thinks he might have found a chink in the Chevrolet's suit of armor. Initial testings with his Ford have given him a time of 1:08.498. And according to him, he thinks he could reach the high 1:07s.
"It is going to be a difficult one, but if we can land times in the low 1:08s, we might be able to stay in competition for a Podium finish. All of the information that the team and I have learned throughout the season will have to be absorbed and placed into this car. Regardless of the outcome, I have enjoyed running this race series and competing against an expert group of racers. Last week's win was probably one of the most emotional that I have had in a long time. I'm hoping I can bring that same emotion and drive to this race."
Katashi is flirting just outside of 3rd place in the final standings and stands a chance of possibly moving as high as second in the points. He remains cautiously optimistic about his chances but he is not going to rule out anything.
"There will have to be a lot of things that would have to happen in order for me to score a second-place finish in the championship. Most notably would be UltraBoris having a very bad day, but given the times that I have been seeing him run, that might not be. Either way, we're not going to dwell on what the other drivers are going to do and concentrate solely on what we HAVE to do. This has been an amazing season of ups and downs and I have been enjoying every minute of it. I would like to thank the representatives at Ford, Anime-zing Escape, T-Mobile, and Over the Stars bakery for backing us throughout this season. I promise I will not let them down and do the best I can to represent Team Constant Motion Racing."

Permissions in this forum:
You
cannot
reply to topics in this forum